Coach Hire Cambridge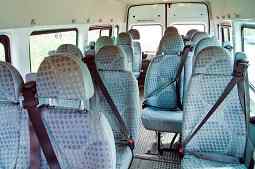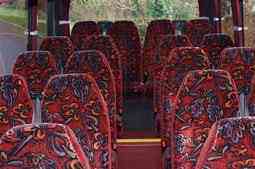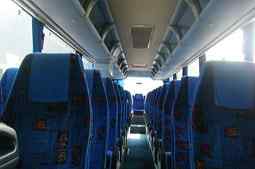 Coach Hire Cambridge is the premier company for coach and minibus hire in Cambridge and East Anglia. We cater to students, residents and visitors looking for transportation in and out of the city of Cambridge from the surrounding areas and further afield. Covering all postal areas of the city from CB1 to CB25 we also service the surrounding countryside and nearby towns such as Ely, Soham and Great Shelford. Whether you require a coach for an excursion for 40 people or a minibus that seats 8, t We can accommodate your needs. With London, only an hour and a half's drive on the M11, airport transfers to Heathrow and Gatwick are convenient and economical. Luton Airport is even closer and can be reached in just over an hour. Our experienced drivers and fleet of coaches and minibuses mean that, no matter how long or short the journey, you will travel there in comfort and arrive on schedule. Wherever you are travelling from or to in Cambridge, make Cambridge Coach Hire your number one destination for all your transport needs.
CAMBRIDGE
As home to the fourth oldest surviving University in the world, Cambridge is as renowned for its students as its flat countryside through which the River Cam flows. During the spring and summer, students can be seen rowing and punting on the river when they are not studying hard on the many green areas or cycling from college to college. While bicycles provide a convenient way to get around the centre of Cambridge and are encouraged by the city's Park & Ride scheme to reduce congestion, when it comes to travelling to the surrounding towns, villages and offices parks a minibus can be a convenient solution for small groups, particularly those visiting on business.
Attractions in Cambridge itself range from those related to the University to those that are part of the traditional English countryside. Festivals such as the Midsummer and Strawberry Fairs held in June are a draw for tourists wanting to experience English summertime traditions, along with the Cambridge Beer Festival. The Shakespeare Festival is a series of outdoor performances held in the various college gardens around the city also during the summer. The Cambridge Film Festival runs in September and is the third longest running Film Festival in the UK, hosting premieres over the years by internationally renowned Directors such as Woody Allen and Quentin Tarantino.
During March the Science Festival is held by the University in conjunction with local businesses and the many technology companies who have research offices in the area, bringing over 30,000 visitors into Cambridge for the week that it runs. www.coachhirecambridge.net can provide transportation for small or large groups attending or exhibiting and lecturing at the festival. If you require our services for the week, call us and we can discuss tailoring a package to suit your needs. From submitting your itinerary to us in advance to offering suggestions and advice on hospitality and excursions, talk to one of our customer service representatives or complete our instant quote form to really get the most out of your visit to Cambridge.
OUR SERVICES
At  Coach Hire Cambridge we can offer you a service with First Class Honours when it comes to coach and minibus hire in Cambridge.
Excursions
While Cambridge town and the surrounding areas are rich in places to visit, there are many areas further afield that are worth investigating. These include the racing town of Newmarket in Suffolk, home to Newmarket Race Course, the National Stud and the National Horseracing Museum. With regular race meets throughout the year, Cambridge Coach Hire can provide transport to and from Newmarket which is only 15 miles away along the A14. Racing can provide the ideal day out either for a work or family outing or corporate hospitality. Call one of our customer service advisors for information on excursion rates.
Transfers
We can provide Airport Transfers to Cambridge Airport which offers charter flights and limited flights to some European cities. We can also service passengers travelling through Luton, Gatwick, Stanstead and Heathrow for connecting and international flights. Our experience in providing transfers means that we will always deliver you in plenty of time for boarding your flight. We can provide minibuses for smaller groups of passengers seating up to 24 and coaches for larger groups.
Evenings Out
For birthdays, anniversaries, business meetings or stag & hen do's, we can take care of the driving while you have all the fun without worrying about who is going to be the designated driver or whether you are going to have difficulty finding a taxi at the end of the evening. Let us take you around from venue to venue; whether it's a high end restaurant, a pub, club or casino we'll make sure we get you there and get you home safe and sound at the end of the night.
So, whether you are a Cambridge native, a lecturer, student, international traveller or visitor to the city, we can offer you the best service in town when it comes to travelling around Cambridge and East Anglia. Call us today to hear what our customers have to say about us and find out why we get so much repeat business. You'll be glad you did!
WHY CHOOSE US
Coach Tracker
Flights monitor at all airports at all time
Manage your booking
Printer friendly tickets hence quick and effective
G.P.S System
Specialised GPS system Pick you up on time so you can never get lost
Timetables
Excellent time keeping so you don't have time on your mind
Avoid train delays
Switch to coach to avoid rail disruption  direct coach and minibus hire service
Save money
Save money on all coach sizes from 8 to 16 seater buses
Travelling with us
Voted number 1 for customer service so there is one thing less to worry aboputn
Luggage capacity
All vehicles have luggage capacity depending on the number of people travling on the dates
---
Exclusives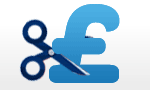 Lowest Rates Guaranteed save money on all sizes coaches.
Creditcards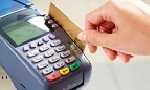 All Credit Cards Accepted
( charges may apply )
Business Accounts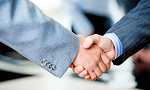 Business Accounts and Contract Work welcome.
Travel to Europe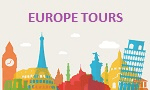 Travel to Europe- All inclusive
24 hours service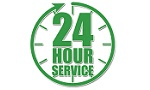 24 hour service 7 days a week.
Airport transfers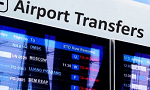 Airport transfers Free parking included at all airports.